Giving
McGaw Medical Center of Northwestern University aspires to advance and coordinate educational scholarship and innovation at Feinberg School of Medicine. While every source of funding we receive is important, your private philanthropic support is especially vital to our success and growth. The generosity of patients, families, friends and alumni enables us to advance the boundaries of medical science through the dissemination of knowledge, as we enhance the institutional visibility and impact of the medical school.
We welcome your partnership in helping us achieve our research and training aspirations. For your convenience, a number of giving options are available. These include outright gifts, appreciated assets such as securities and pledges payable over a three- to five-year period.
Please be sure to type "McGaw Medical Center" in the "My Designation" field (the last option).
Show Your Support
Contact Larry Kuhn for more information on supporting Feinberg's Department of Medical Education.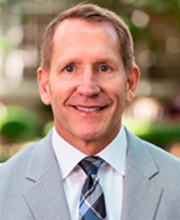 Larry Kuhn
Northwestern University
Feinberg School of Medicine
Office of Development
420 E. Superior St., 9th Floor
Chicago, IL 60611
312-503-1717